7 Nicki Minaj Quotes That Have Us Feeling Ourselves
We stan a queen who insists on telling you to f**k off.
January 31, 2020 at 11:36 pm
Whether she's in the headlines for a skeptical wax figure or for evoking Harriet Tubman as a commentary on how some people don't want to be saved, Nicki Minaj is always one step away from dragging her detractors and the public at large — and we hope she never changes. If anything, her antics and refusal to be silenced are as inspiring as they are impressive.
Her lines are the perfect shot of "no one can see me" energy. Here are a few that do the job.
1. "Yeah I'm in that Tonka, color of Willy Wonka. You could be the King but watch the Queen conquer."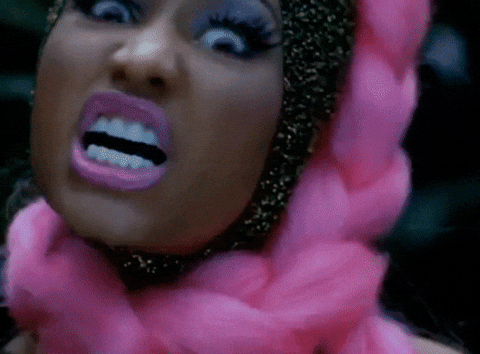 Nicki is known for her features. It would be impossible to say which one is "the best," but arguably the most quoted is her feature on "Monster." There's just something so satisfying about feeling hardcore, plus deadass, while using the term "Willy Wonka."
2. "Let me make this clear, I'm not difficult, I'm just 'bout my business."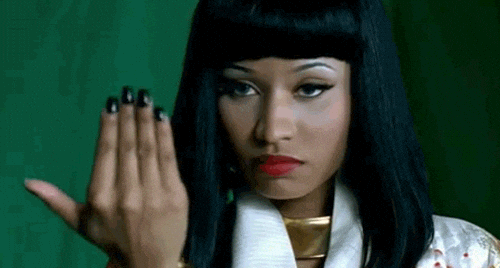 Minaj has had a reputation around the industry that has left fellow male rappers and DJs commenting on her. She also hasn't been afraid to call out sexism in the industry. On "All Things Go," the 37-year-old makes it clear there's no personality problem, she's just a businesswoman. Perfect sentiment for when you don't have time for outside opinions on how you're moving in your life.
3. "Put me on a dollar cause I'm who they trust in."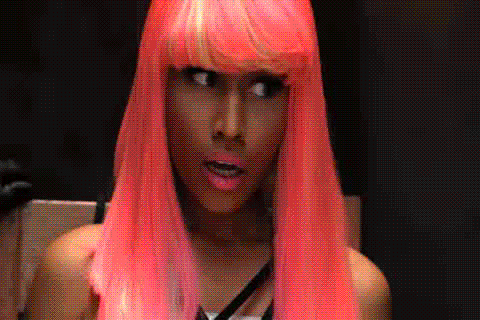 "Stupid Hoe" is probably one of the most direct and hilariously titled songs you'll come across. Why beat around the bush? That's what we love about her.
4. "Excuse me honey, but nobody's in my lane."
"Itty Bitty Piggy" talks directly to...whoever we're imagining when we're quoting the lines. There's nothing pettier than casually referring to someone as "honey."
5. "'X' in the box, cause ain't nobody checking me."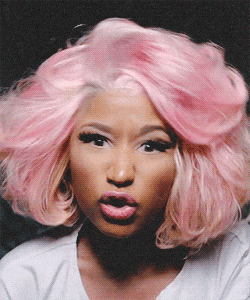 "Girl on Fire" is a great collaborative effort between two women in completely different genres. Per usual, Minaj delivered her classic cocky punchlines that remind us she's in a league of her own. This line gives us the extra "y'all can't see me" that we need in a pinch.
6. "Shout out to my haters, Sorry that you couldn't faze me."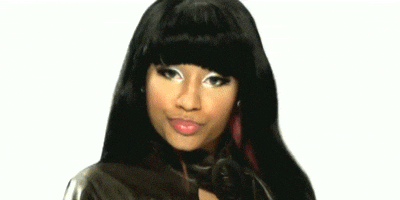 Haters can be a great source of inspiration as is almost every lyric in "Moment 4 Life." If you can commit to being unfazed, you can commit to anything.
7. "Not that I don't got good vision, but I don't see competition."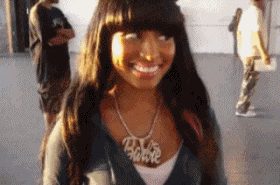 The "Win Again" sentiments keep us boosted and focused. You don't have to be farsighted to see when the competition isn't even close.
Do you prefer 'The Temptations' or 'The Five Heartbeats'? Is Jamie Foxx in 'Ray' one of your favorite performances of all time? Do you watch BET all day when 'The Jacksons: An American Dream' comes on? If you can answer any of these questions, vote in our Black Music Bracket here! You won't be disappointed.